Back To List
Thank You!
Starts:
Saturday November 2, 2019
Ends:
Sunday November 3, 2019
Where:
ROAD2HOPE: CONFEDERATION PARK
About:
Thank you for your recent support of our Run For Youth event in partnership with the Hamilton Marathon Road2Hope on the weekend of November 2-3rd, 2019! This year the Hamilton Marathon Road2Hope had over 4,000 runners of all ages participate in various distance races to support local charities, such as Liberty For Youth. We were blown away by the support we received from our partners and grateful to have over 135 runners who specifically signed up to run with Liberty For Youth.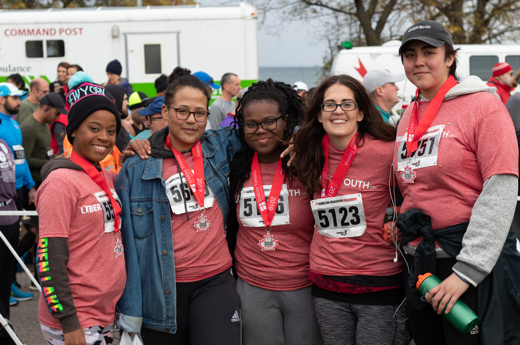 The energy and excitement of the runners was contagious! The picturesque route and cool fall breeze were very welcomed as the runners kept a steady pace to reach their goal. This event is one of the many ways we promote a healthy, active lifestyle. Studies show that physical activity decreases mental health issues and obesity, which are common issues amongst young people in our society. Many of our youth trained weekly for the event and felt so encouraged when they crossed the finish line! This year we were able to raise over $23,000. This makes it possible for us to sustain and continue working with the youth enrolled in our mentoring programs and contributes to their personal, academic and future success.

On behalf of all the youth that we serve, thank you again for your generous support! You are personally making a difference in the lives of our youth!