*There is no cost for eligible youth to be a part of Prodigal Sonz*
*Commitment and a desire for a positive lifestyle are required*
The Prodigal Sonz is a basketball team that brings together at-risk youth and their mentors. Our team engages in 24 games annually across the province of Ontario. The primary goal of the Prodigal Sonz program is to provide a constructive outlet for at-risk youth, channelling their energy into positive team sports.
The goals of this program include:
• Creating a disciplined, active lifestyle.
• Learning to cooperate within a team environment.
• Inspiring youth to escape or avoid destructive behaviour.
The team practices twice per week and engages in a competitive game once per month with various High School and Rep teams. All the practices and games lead up to the annual Liberty and Justice Unity Basketball Event, which takes place in June. In this event, the Hamilton Police Services Team plays a friendly and competitive game with the Prodigal Sonz, symbolizing unity.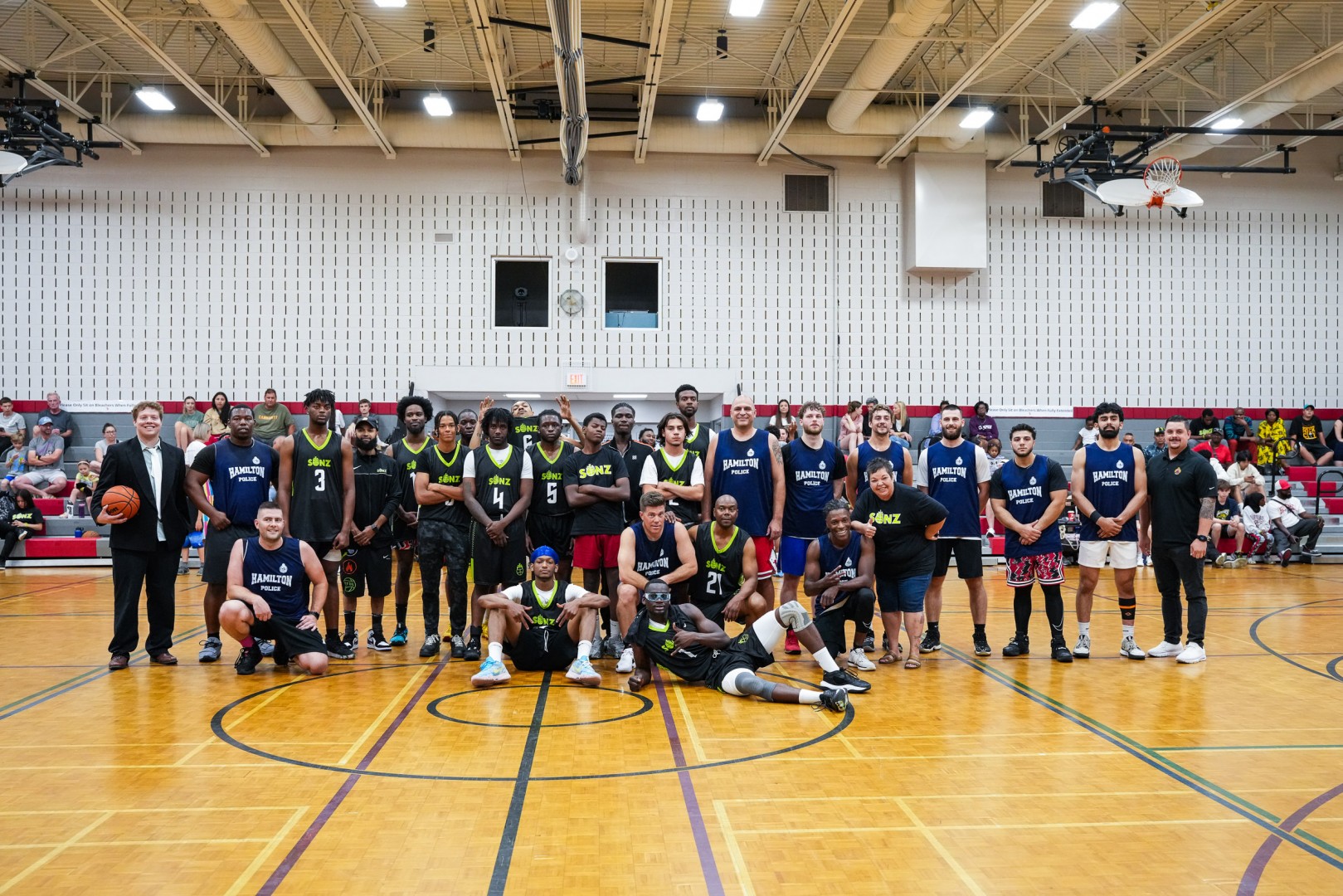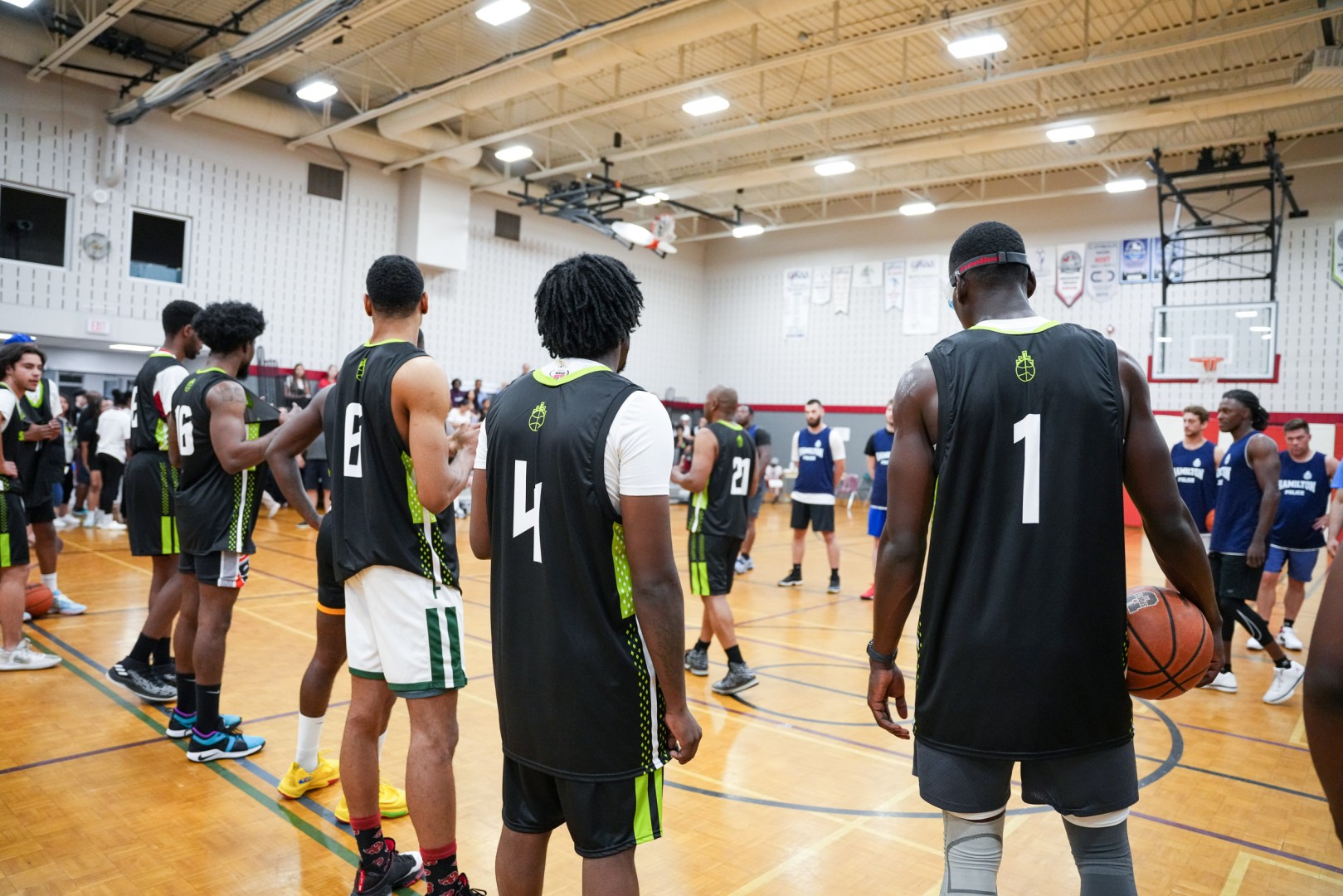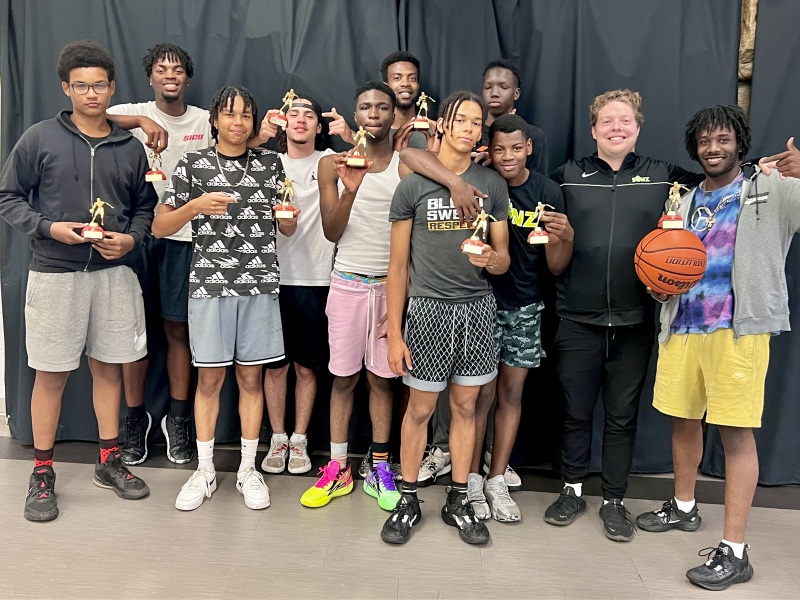 Basketball Events & Summer League 2023
In June 2023, we hosted our 19th Annual Liberty & Justice Unity Basketball Game, between the Prodigal Sonz, a team of at-risk/post-incarcerated youth and their mentors, led by AJ, and the Hamilton Police All-Star Team, led by Staff Sergeant David McKenzie. Our annual '2023 Steel City Cop Award' was presented to Constable Domenic DiCienzo.
"At the age of 15, I got involved in crime. I thought the only thing that I was promised in this life was poverty. I ended up getting shot and that was my wake-up call. I took my probation seriously and was encouraged to attend Liberty For Youth programming. Today, I have in my hand the Liberty and Justice Unity Basketball that represents peace and liberty between police and youth. In the past, I would run from the police, but today we're going to run together in a friendly basketball game," said AJ.
The Prodigal Sonz' 17th season concluded with a spectacular celebration! Each youth was honoured with a trophy that perfectly matched their individuality. From 'Spark Plug' to 'The Protector' and 'Commander in Chief,' our Program Facilitator Zachary ensured every player felt recognized. With 10 thrilling games under their belt, the team is now eagerly looking forward to their road trip to Windsor. We are also happy to announce our new seasonal coach, 'BB', a Pro Basketball Player who will train our talented youth this summer! Stay tuned for more exhilarating news about the Prodigal Sonz' upcoming season!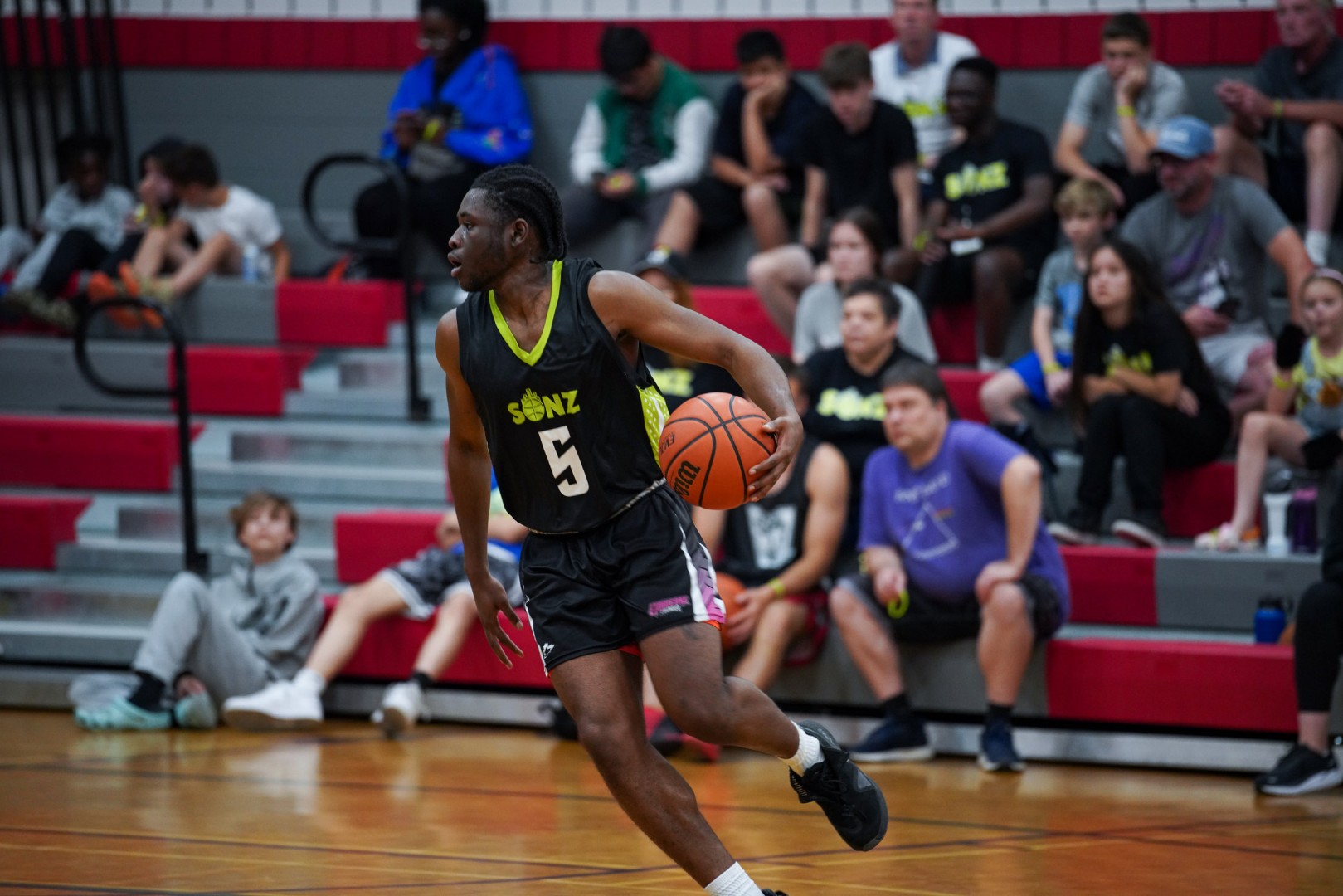 "The new court addition has been great, because we now have multiple courts to train at year-round."
"Basketball camps give us a unique experience to be trained by different athletes and learn different skills."
"Basketball tournaments allow us to have fun and play more basketball games."
"Basketball games allow us to use what we've learned in practice and translate it into gameplay."
"Basketball practice helps us learn and improve our basketball games."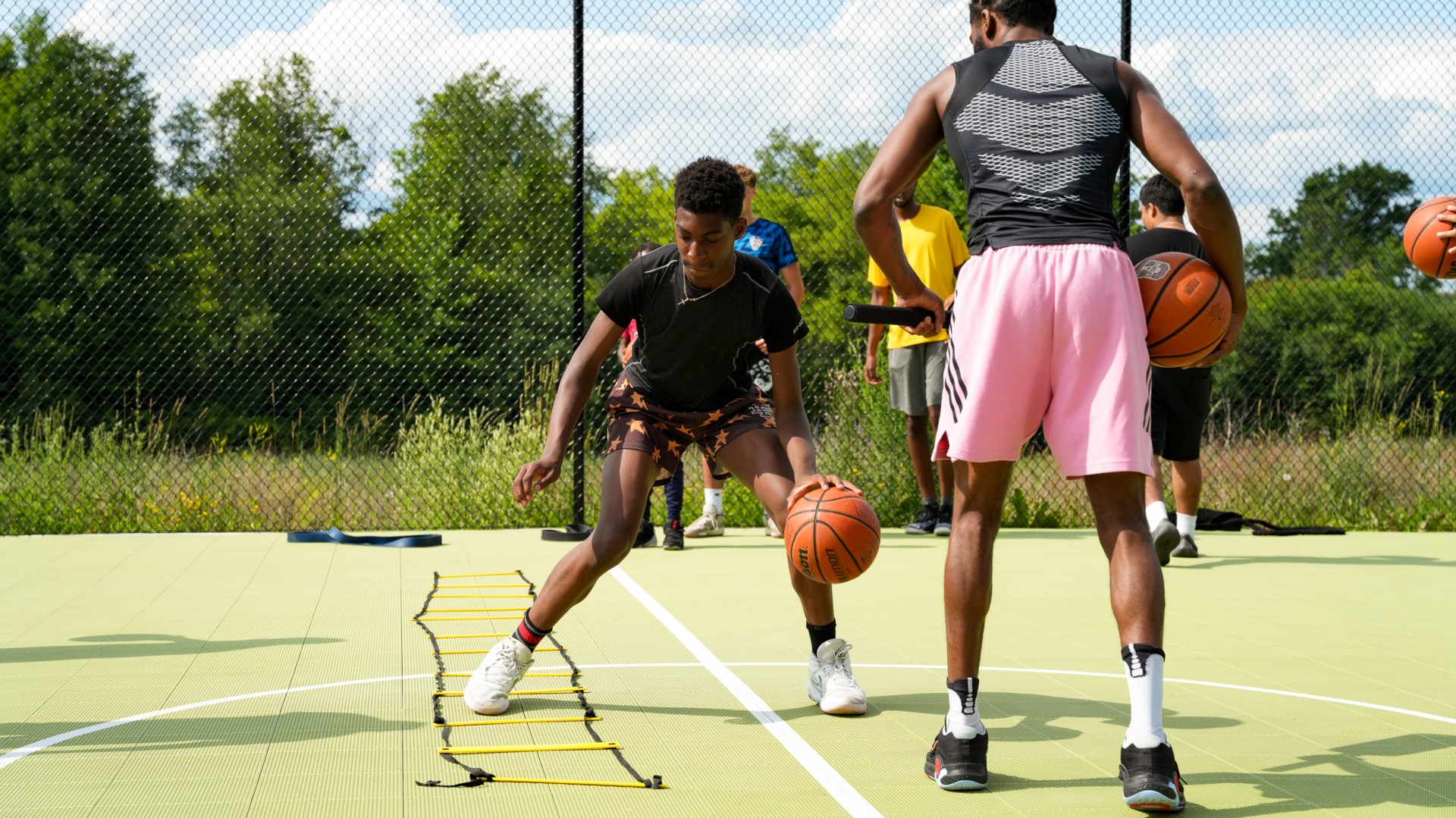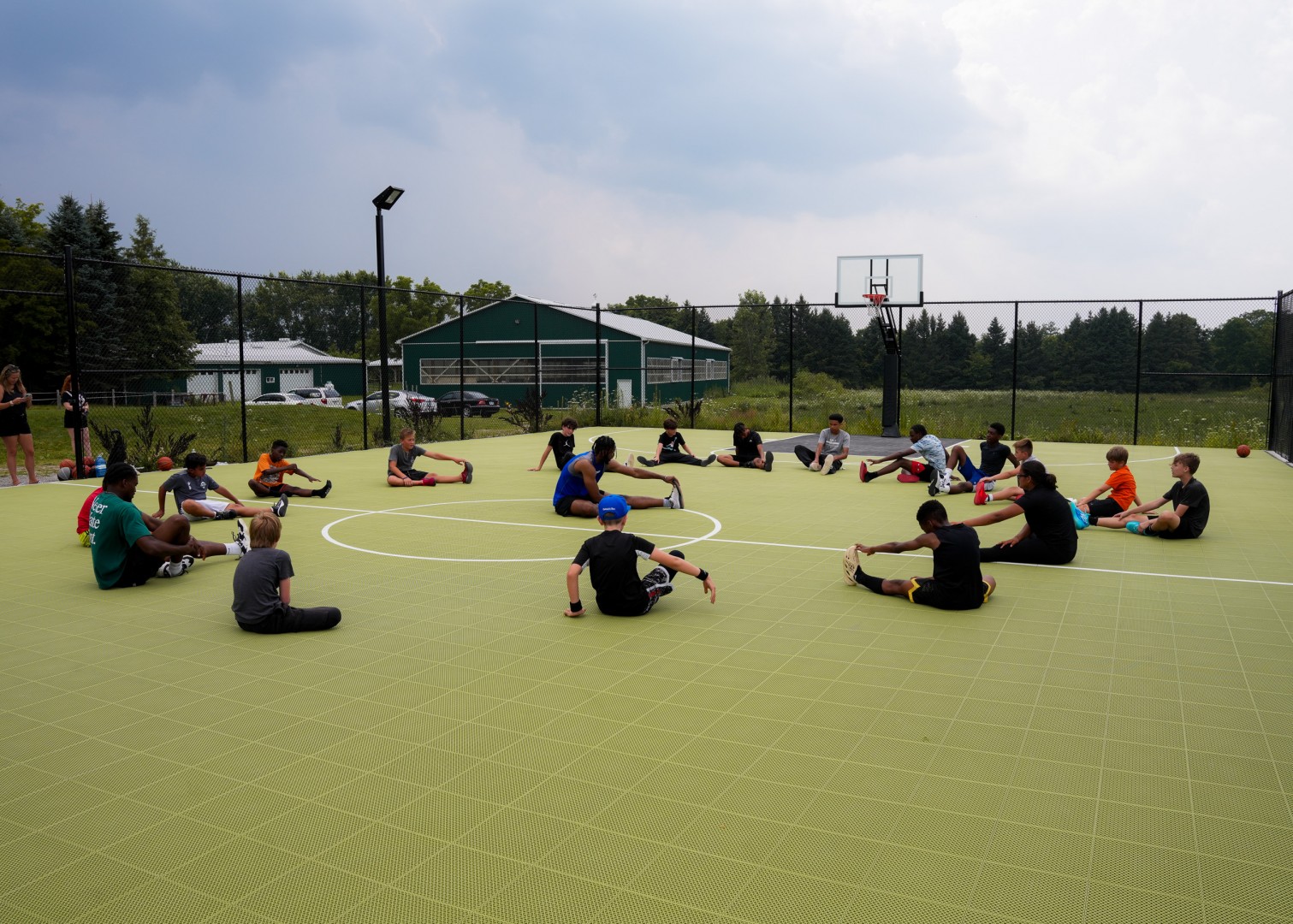 Program Hours
Tuesdays: 5 - 10 PM
Wednesdays: 6 - 9 PM
Saturdays: 5 - 10 PM
_______________________________
Funding for this project is provided by: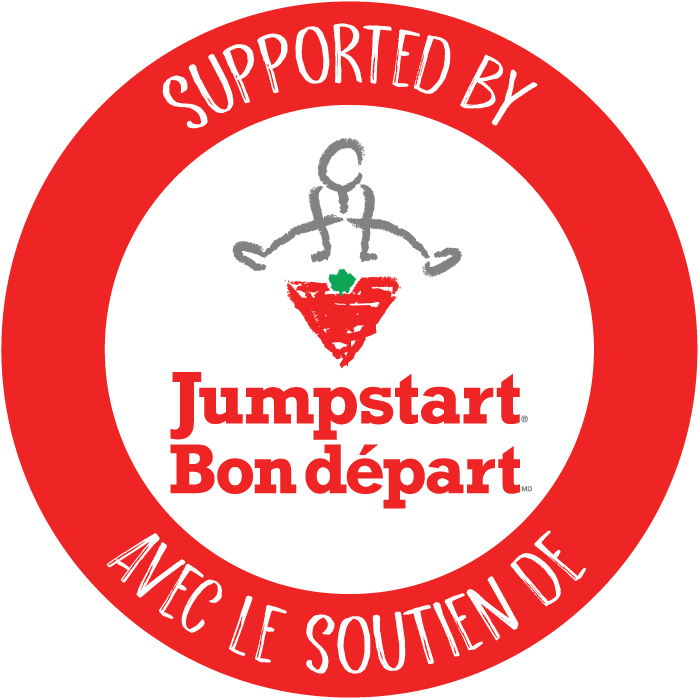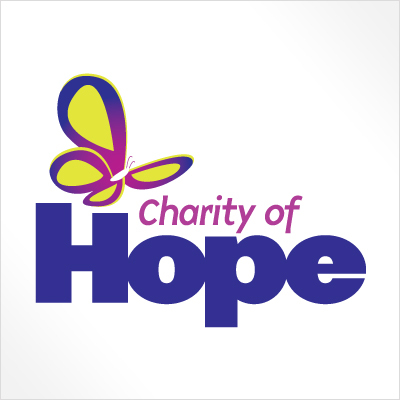 .