Running For Their Lives by Frederick Dryden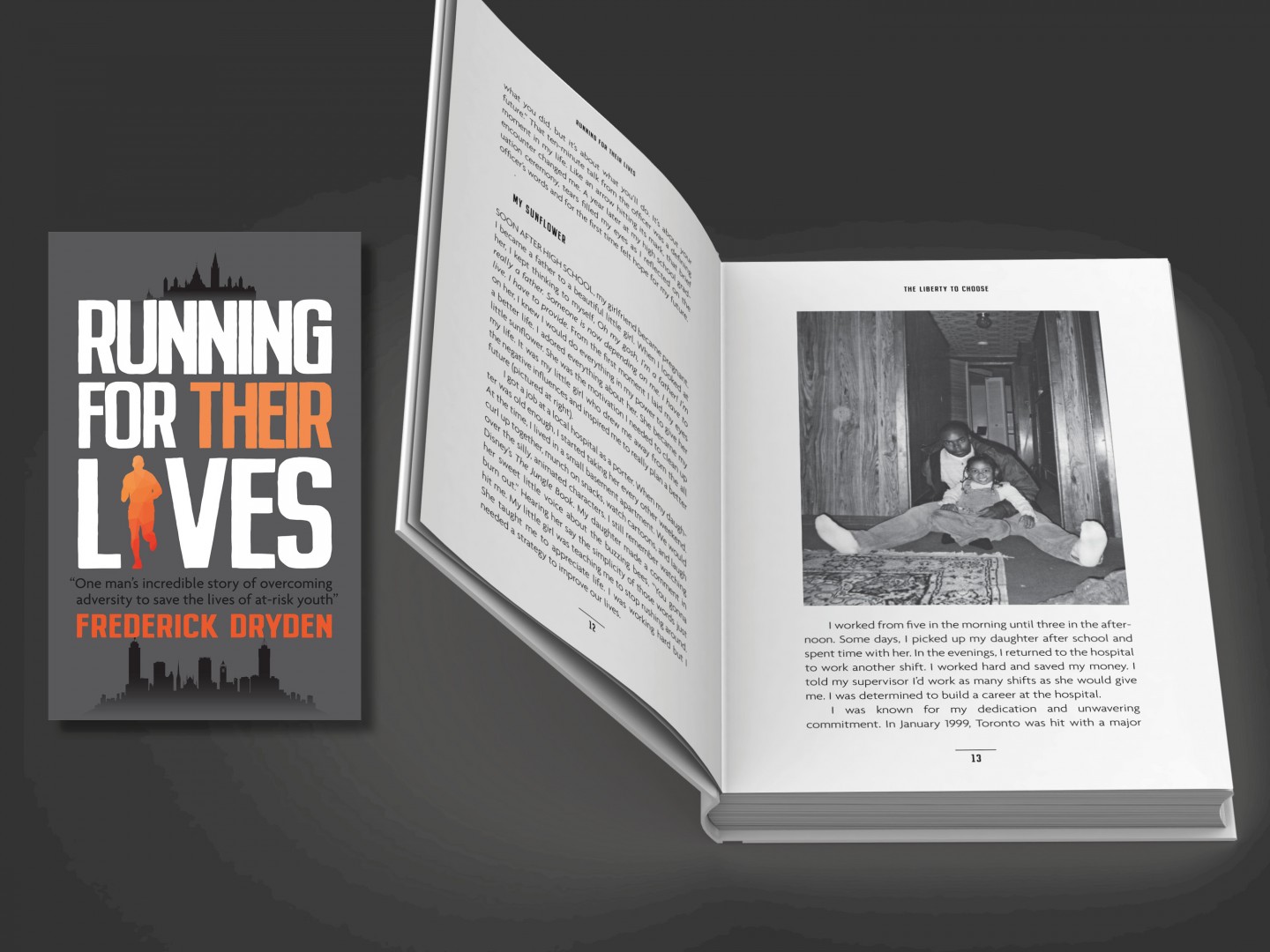 In 2016, Frederick Dryden completed a 3-week marathon from Ottawa to Hamilton, ON. He ran over 700 kilometres to create awareness for youth issues in Canada and raise funding for program sustainability. Running For Their Lives captures his at-risk teen years, how it led to the founding of Liberty For Youth and how running for youth changed everything.
Since Running For Their Lives was released in late 2018, it has sold out the first 3000 copies printed. New copies are currently being printed for purchase and are available upon order.
Frederick has been all across Ontario and has conducted over hundreds of speaking engagements. At a local bookstore location, Running For Their Lives made the store record of a local author selling 18 books in 3 hours.
If you are interested in purchasing a copy of Running For Their Lives, purchases can be made on Amazon.ca
Frederick shares highlights of his book in many speaking enagements. They have included: Sir William Osler School, Rotary of Stoney Creek, Promise Keepers, Scotia Bank, Halton CAS Futures Night, Appleby Probus Club, Justice Canada, Blazing: The Agency. At this time, Frederick is available for virtual speaking events.
"Although the book highlights my run, it's much more than that; it's a call to action to help at-risk youth"
-Frederick Dryden
---