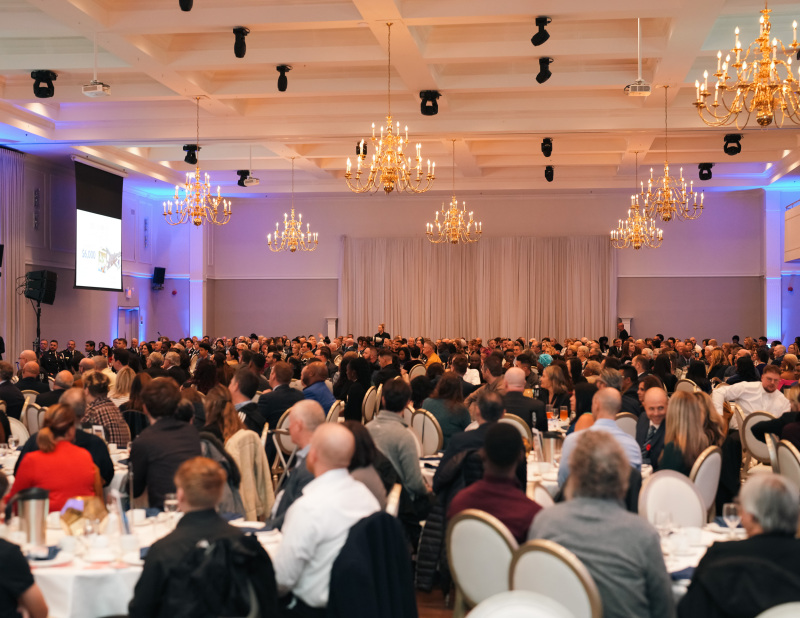 On November 8th, 2023, Liberty For Youth held our 19th Annual Power of a Changed Life gala. Steve Foxcroft, of Fluke Transportation/Fox 40 International co-emceed the event with Jason Dryden, son of Liberty For Youth founders, Tanya and Frederick Dryden.
With over 600 guests in attendance and the overwhelming support from our generous supporters, we have raised $127,600 of our $150,000 goal, towards sustaining our mentorship programs through our Covid Recovery Strategy.
My favourite part of the event was giving five scholarships to five young adults - who are pursuing post-secondary education. (Many of these young people are the first generation in their families to attend college/university.) Special thanks to the Reeve Family Foundation for making this possible. To date, we have given over $136,000 in scholarships, with an 83% success rate. Along with the scholarship presentations, at-risk youth shared powerful testimonies, and keynote speaker, Mr. Blair McKiel (CEO, Breakwater Investments) shared an impactful message; reminding us that when we come together, we can achieve great things and make a positive impact on the lives of vulnerable youth.
During the evening, former at-risk youth, AJ shared his story.
"At the age of 15, I got involved in crime; I thought the only thing that I was promised in this life was poverty. I ended up getting shot and this was my wake-up call. I enrolled into Liberty For Youth's Prodigal Sonz basketball & 'Trade Up' skilled trades programs. Through my involvement with Liberty For Youth, I had the honour of presenting the "Unity Ball" to PC Domenic DiCienzo, at the recent Annual Liberty and Justice Basketball game in June 2023, as a sign of my reconciliation with police officers. This changed my entire outlook on law enforcement."
As a further step of repentance, AJ prepared a letter of apology addressed to Chief Frank Bergen and the community, which he presented to Chief Bergen at the gala. In the letter AJ apologized for any harm he caused in the past and asked for forgiveness. He promised that in the future he would "restore sevenfold" to make up for his wrongdoings.
Bright Choices Alumni member, Tia also shared her journey.
"I began attending Liberty For Youth in 2017, when I needed some guidance, especially with school. I enrolled in the Bright Choices program, where I received support for my educational pursuits. In 2020, I began studying Early Childhood Education at Mohawk College, after receiving a scholarship from Liberty For Youth. Upon graduating, I have been working as a Registered Early Childhood Educator for the past two years and have grown so much within the field."
We are so proud of the youth, who have overcome many challenges in their lives and are actively making amazing steps towards a bright future! We are honoured that they've allowed Liberty For Youth to be a part of their journey!
Your personal support assists young people, like AJ and Tia, to make positive life-changing choices for their futures. On behalf of the Liberty For Youth team and the youth we serve, THANK YOU!!!
Tax receipts will be provided in January 2024 for any monetary donations given. Please know that you are making a difference, and we look forward to impacting many more lives with your continued support!