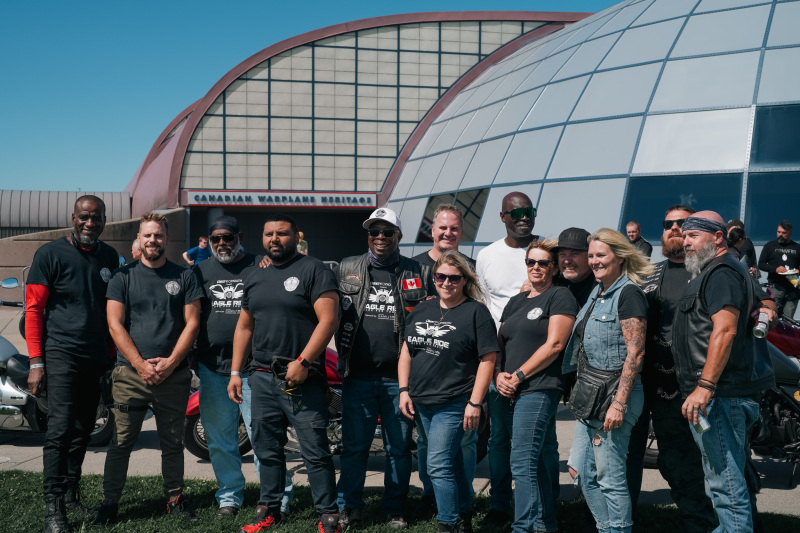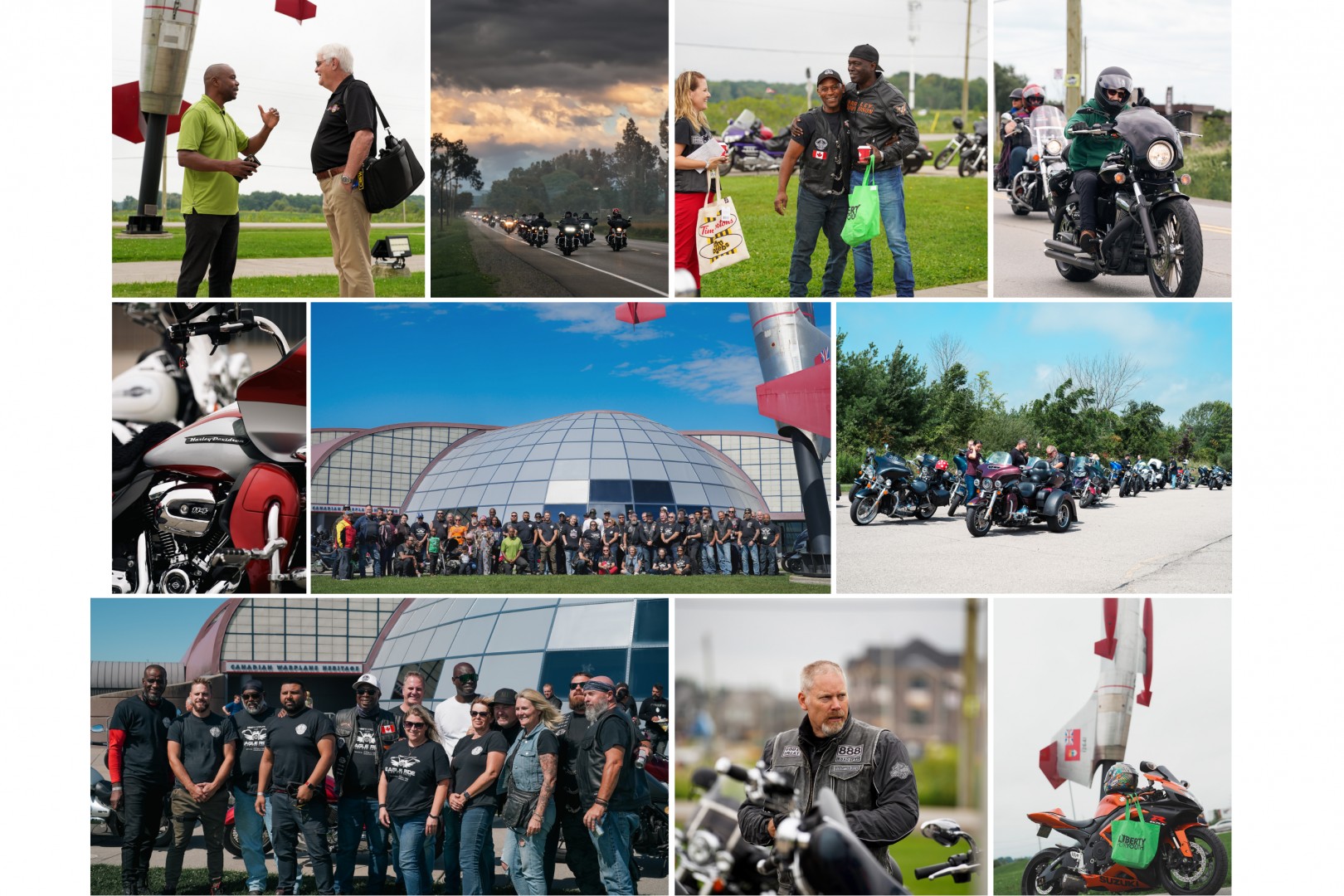 On Saturday, August 12th, we held our 13th Annual Eagle Ride Motorcycle Event! This year we had an amazing turnout with over 70 participants registered. Although the morning didn't look very promising, we waited out the storm and were able to proceed with a rain-free ride. MP Dan Muys opened the event with an inspiring message to our guests.
Our updated route included a new stop at the Lowbanks' Community Centre, located across from the beautiful Lowbanks' waterfront, followed by our second stop at Tons of Bike Gear. Hamilton Police Service accompanied our riders to ensure a safe and enjoyable ride! One of our youth participants, AJ shared his success stories about how his involvement in Liberty For Youth's "Trade Up" & "Prodigal Sonz" programming has positively impacted his future.
AJ said "At the age of 15, I got involved in crime; I thought the only thing that I was promised in this life was poverty. I ended up getting shot and that was my wake-up call. I took my probation seriously and was encouraged to attend Liberty For Youth programming.
AJ immediately enrolled in Liberty For Youth's programming. He was provided with a ride to/from Liuna Training Centre in Grimsby to attend 'skilled trades' classes. He was provided with a daily lunch and paid a living wage salary. As soon as AJ graduated, He was offered an apprenticeship at Langton Mechanical, where he has been working for nearly 8 months.
"I recently bought a new car, and with the help of Frederick, I started investing 30% of my income."
-AJ, Trade Up & Prodigal Sonz program participant
On behalf of all the youth that we serve, thank you for your generous support. You are personally making a difference in the lives of our youth! We hope to see you next August for our 2024 - 14th Annual Eagle Ride Motorcycle Event!