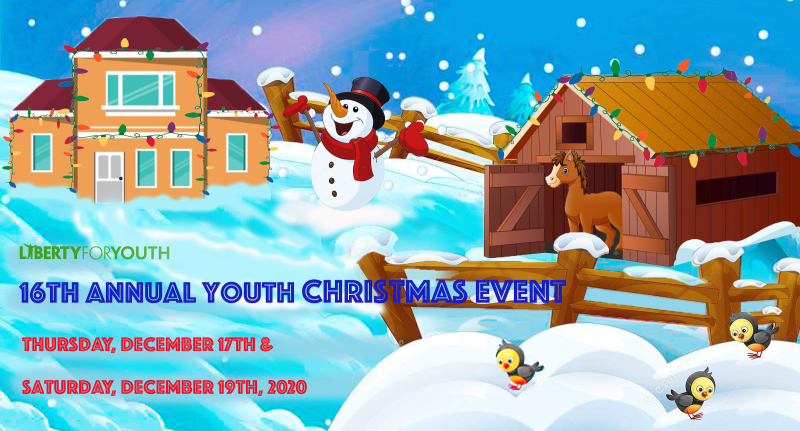 This year will be offering a country christmas experience to the youth in our programs. The youth will join us at the 7R's Ranch that will be decorated for the season. They will drop in one at a time to receive a christmas gift bought just for them, a warm meal, a holiday photo, and a chance to meet the farm animals. This year, more than ever, they need the hope and joy your christmas contributions give.
Donate here to provide a country christmas experience: https://app.etapestry.com/onlineforms/LibertyforYouth/ChristmasGiving2020.html
Sincere thanks for your selfless giving this season.
Please note: we are following all government requirements and recommendations for COVID-19 prevention for this one at a time drop in event.