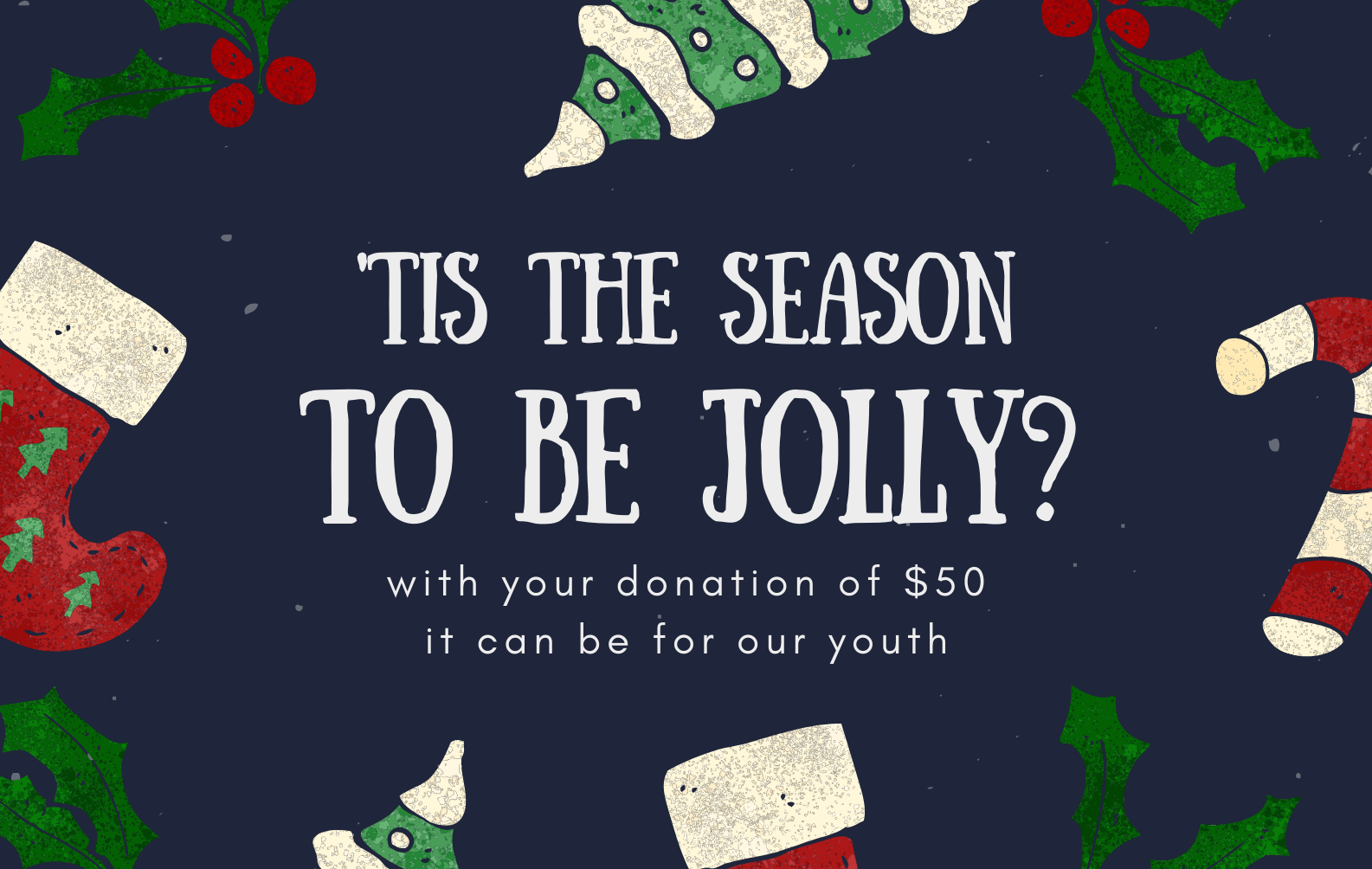 Tis the Season to Be Jolly?
For many of our youth Christmas may not be the good times and cheer others experience. Christmas break from school means missing food from the breakfast program, consistent heating, and a stable environment. Then, they have to go back to school with the feeling of being left out with no stories of cozy family dinners or being spoiled with presents by parents and grandparents.
Donate $50 and you can provide a better Christmas Experience to a deserving youth in our program. Your gifts doubles thank to a generous donation from local donor. Robert Cooper. You will be providing a Christmas experience that includes: warm clothing, a food hamper, a meaningful present, and a cozy Christmas meal complete with decorations and a Christmas sing along.
Click here to donate a Christmas Experience in our secure payment processor